Here are just some of the comments of thanks our clients have made:
Neil I just wanted to thank you again for doing the import cost analysis for me, I would not have known where to start myself, what helped me immensely was finding out that you had logistics knowledge.
You worked very quickly on this for me and despite me getting you to keep tweaking it many times, you have produced for me what is now a good working document to help with me new venture.
I would highly recommend you to other people who I meet in networking and in my business environment.
Jenny Tomsett
Owner at JT Trans-Global Services
NWE Accounting Services were instrumental in achieving the on time completion of the Hayward Tyler budgeting process for 2011. The level of experience and expertise contributed significantly to the improvement of the forecasting model , and the commitment to understand the business allowed for the delivery of a comprehensive report to the Board.
NWE AS provided an efficient, effective, and professional service which undoubtedly we will benefit from again in the future.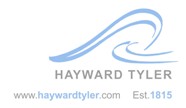 NWE-AS were able to provide a professional and reliable service in our tender preparation & project appraisal process at short notice. This not only enable us to achieve board approval for an exciting new opportunity but also helped to ensure we won the business. I will be certain to make use of their services again.
It is always difficult when changing accountants but the support and knowledge Neil was able to offer made for a smooth and pain free transition.
Now the service I receive enables me to keep track on my income and expenditure in a way I haven't been able before and thanks to Neil's professionalism I've never missed a VAT or CIS deadline again.
Dave Maddix
Builder and Contractor
As a General Manager of a Distribution Centre for a major blue-chip company I relied on Neil's expertise.
He has been more than an accountant, becoming a trusted ally who is both accurate and innovative.He is able to be incisive and to generate relevant ways of interpreting data to allow one to manage a business more effectively.Neil is also skilled in handling client meetings and helps achieve positive outcomes for all.
NWE-AS has helped and advised me in relation to the different businesses I have managed. I am very pleased with the service received and feel I have benefited from the 'plain English approach' to taxation shown by Neil. I certainly plan to continue to use the services of NWE-AS in the future.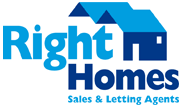 Having become a self employed sub contractor, following my redundancy is 2009 I soon realised I needed an accountant to help me with my self assessments and tax advice.
NWE Accounting Services have help me with these issues and even managed to get me tax rebates for my first two years.
The friendly and relaxed approach to business helped me feel at ease and with free on site parking makes visits easy too.
Roy Gammons
Sub contractor